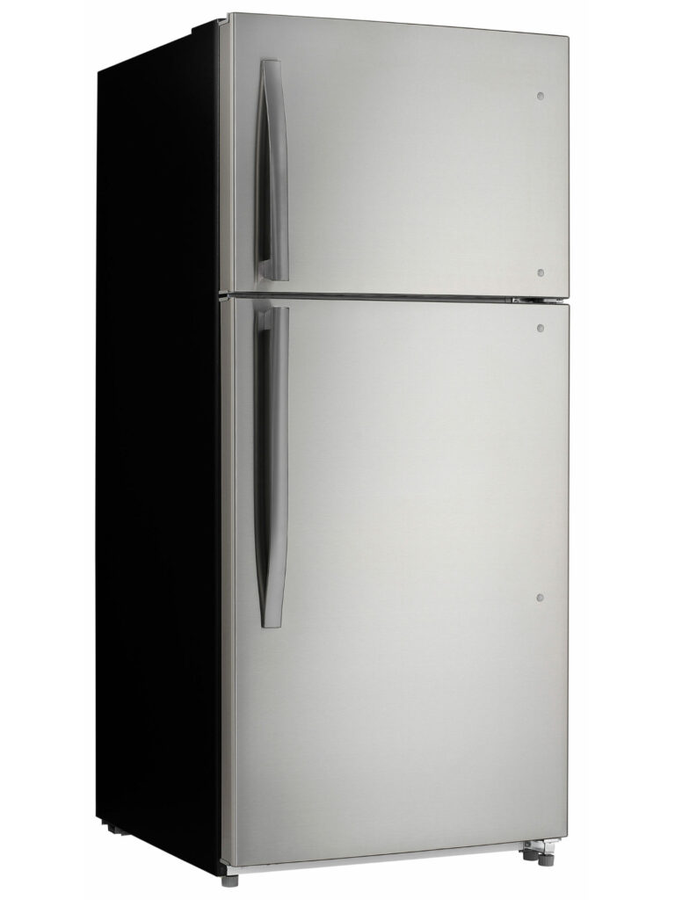 Danby DFF180E2SSDB 30 Inch Top Freezer Refrigerator
MSRP:
$1,330.00


Our Price: $999.99
Danby Apartment Size 30 Inch Top Freezer Refrigerator Stainless Steel
Danby DFF180E2SSDB Top Freezer Refrigerator 18.1 cu.ft 67 Inch High Swing freezer Door Danby branded top mount frost free refrigerator. Fridge includes 2 clear crispers, 2 adjustable glass shelves and 2 fixed door shelves with gallon bottle storage and 3 adjustable half width door shelves.   Freezer has 2 fixed door shelves and 1 wire shelf.  Electronic thermostat, interior light and reversible door.
Danby DFF180E2SSDB Danby branded top mount frost free refrigerator. Fridge includes 2 clear crispers, 2 adjustable glass shelves and 2 fixed door shelves with gallon bottle storage and 3 adjustable half width door shelves.   Freezer has 2 fixed door shelves and 1 wire shelf.  Electronic thermostat, interior light and reversible door. DFF180E2SSDB - New